| | |
| --- | --- |
| Posted on February 25, 2014 at 7:05 PM | |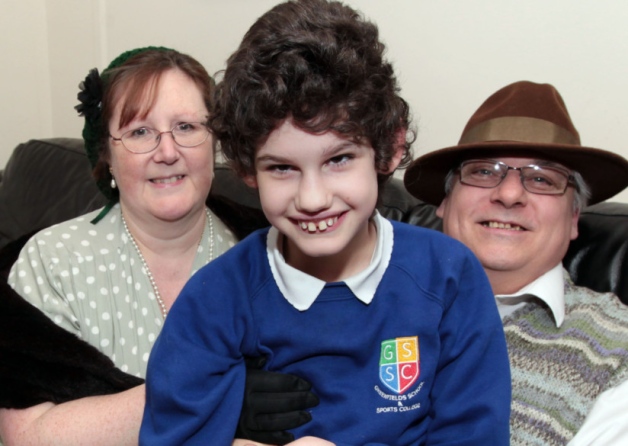 6th February 2014
A 1940s-themed fundraiser takes place next week to raise money to help a Rushden 12-year-old who suffers from a brain disorder.
The parents of Nikita Ray, who celebrated her 12th birthday earlier this month, have organised a dance to take place on Valentine's Day, from which they hope to raise money to help pay for another round of treatment.
Each year, Malcolm and Trudie, Nikita's parents, send her to the Bobath Centre, a specialist centre in London for children with cerebral palsy.
Every round visit, which involves physiotherapy, speech therapy and occupational therapy over a two-week period, costs £4,000. The family are still trying to raise £1,000 in order to fund the latest treatment.
"This is what we face every year, trying to raise £4,000," Malcolm said.
"She's been doing it since she was four. Even the specialists say how well she's doing.
"She's active, although she can't walk or talk. She can't communicate, although we found out last year she understands quite a lot of what we say.
"We think if we can get her into the Bobath again they can work out how we can communicate with her."
The dance takes place at the Athletic Club in Newton Road, Rushden, at 7.30pm on Friday, February 14.
Tickets for the 1940s-themed event are available from Heavenly Cuppa in Rushden or via the Nikita Jade Disability Fund's Facebook and Twitter links, where there is also more information.
Categories: None